Tools for Jaundice Management
The BiliChek transcutaneous bilirubin measurement system is an ideal, noninvasive way of assessing the risk of hyperbilirubinemia in newborns.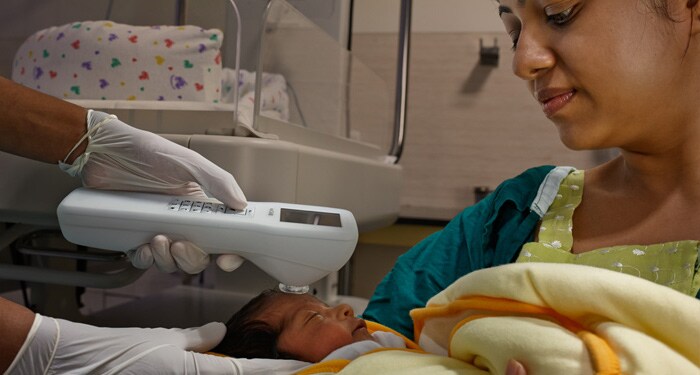 Infant heel warmers

Wee Warmer

Dependable temperature source for consistency

Heel Snuggler

Butterfly design for a snug and comfortable fit

Vein finder

Wee-Sight Transilluminator

One-handed design so one person can easily use it

Phototherapy Masks

WeeSpecs Supreme

Unique design provides excellent protection
Soft, breathable foam

WeeSpecs

Special goggle seal allows baby's eyes to move freely
Positioning
Infant Positioning
Infant Positioning aids

Gel positioning aids

Gel-E Donut
Squishon 2 and 3
Squishon Mattress

Snuggle Up

Comfortable design gently maintains baby's position
Cloth style SnuggleUp is reusable
Disposable SnuggleUp for all situations

Frederick T. Frog

Flexible positioning aid meets many needs
Original Frederick T. Frog is machine washable

Frederick T. Frog Wipeable

Flexible positioning aid meets many needs
Wipeable Frederick T. Frog – no machine-washing required

CozyCare Bunting

Quality materials help maintain body temperature
Three sizes for preemies, micro preemies, and newborns

Prone Plus

Unique hourglass shape supports proper posture
Prone positioning offers clinical benefits
Additional Benefits
Four different sizes for premature through full-term infants

Bendy Bumper family

Patented structure has unique molding capability
Removable rod can be cleaned and reused
B3 Better Bendy Bumper is completely reusable
Two types of covers for all Bendy versions

Tucker Sling

Gentle elevation for baby's comfort
Several sizes for different mattresses and ages
Optional foam wedge to assist in elevation

Infatherm

Portable, non-electric heat provides instant warmth
Soft, non-slip fabric is gentle on skin
Disposable mattress to help avoid cross-contamination
Durable construction to designed to prevent leaks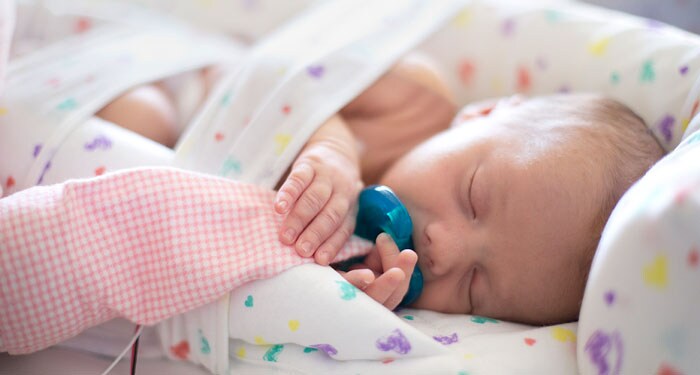 Infant Soothing Products
Philips infant soothing products help soothe and calm newborns and babies in the NICU. Our infant soothing products are suited for all babies, from very low birth weight babies to babies with teeth.
Pacifiers

Soothie WubbaNub Pacifier

Soft plush toy encourages movement of baby's hands
Choice of animal designs for differentiation in a group setting

NICU Soothie

Choice of scents
Tubing support for additional care equipment

Wee Thumbie Preemie pacifier

Unique design helps keep pacifier in position
Sized appropriately to help soothe

Super Soothie

Pink and Blue colors for girls and boys

Wee Soothie Pacifier

Tubing support for additional care equipment
Choice of scents plus quantities for hospital and home

Soothie

For newborns and babies 0 to 3 months old, without teeth
One-piece construction adheres to the American Academy of Pediatrics guidelines*

Postnatal bonding aid

Snoedel

Comfort doll supports parent child bonding

Sucrose solution and accessories

Sweet-Ease Natural 2 mL vial

Preservative-free solution can be used in all hospital areas
Two convenient sizes to simplify usage

Sweet-Ease Sweet-Heart Cup

Cell foam can be easily disinfected

Sweet-Ease Natural 15mL cup

Versatile solution can be used in all hospital areas
Two convenient sizes to simplify usage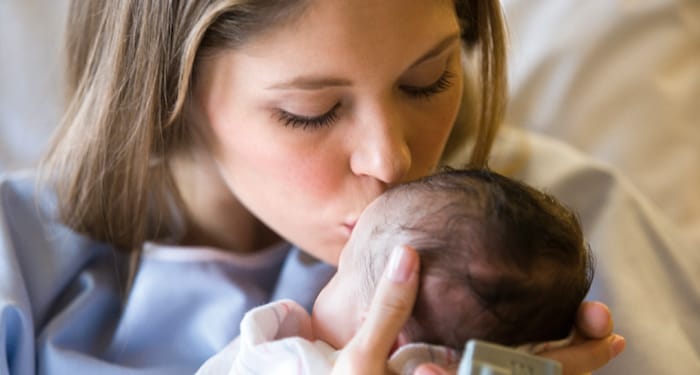 Wee Pee diapers

WeePee diapers

Soft elastic leg gathers
Super absorbent to keep moisture away from baby's skin
Design helps promote developmentally appropriate positioning
Refastenable closures provide the right fit

Temperature Strips

Temperature Trend Indicators

Non-invasive temperature readings are ideal for various care settings
Easy to apply strip for fast readings
Manufactured without DEHP and latex to protect sensitive patients

Nasal aspirators

BBG nasal aspirator

Two sizes to fit range of clinical needs
Philips Children's Medical Ventures developed these diapers specifically for premature infants to help even the smallest babies enjoy increased comfort and developmentally appropriate positioning.